---


Warbonnet Brittanys
Todd, Jan, Skye Breitenfeldt & Sari Dersam
P.O. Box 883
Whitehall, MT 59759


406-498-5236



See:
BRITTANY PUPPIES for more up to date information.


Brittany puppies for sale, Brittany pups, Brittany spaniel puppies for sale, Montana Brittany pups.
This box updated Sept., 2018

---
We are accepting names for a waiting list for the planned litters below:

---
These breedings should occur in late 2018 or early 2019.

---
1. Dancer x Chief (NGDC GFC DC Hope's Chief of Crosscreek, OFA Excellent). Dancer is OFA Good.
This will be a repeat breeding.
See: Dancer x Cheif Puppy Page for information and photos of the winter 2018 pups from the first breeding.

| | |
| --- | --- |
| Chief | Dancer with her first pheasants at 7 months of age. |
---
2. Turah x Tempo


Turah winning a show major.
CH Wynd Turing Firestarter


Tempo on point.
DC/AFC Kinwashkly Tempo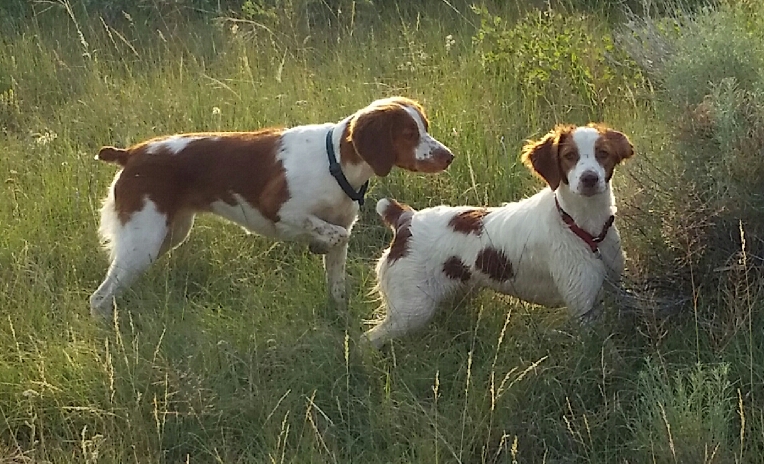 Bell and Turah training on live birds as pups on a very hot day in July, 2017.