Chief's Pedigree
(NGDC GFC DC Hope's Chief of Crosscreek, OFA Excellent)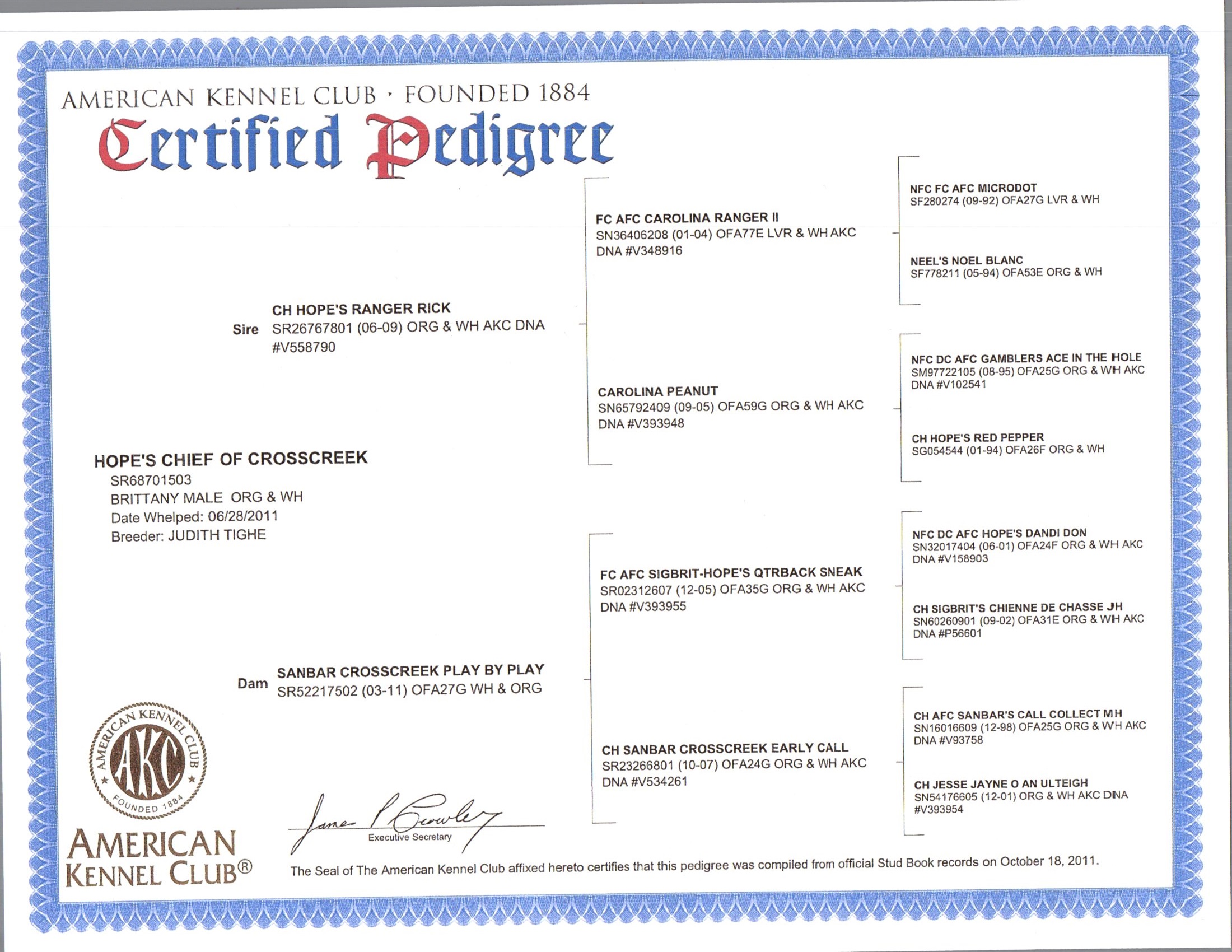 ---
Past Litters
---
We produce an occasional litter of pups if we feel we can maintain and/or improve the Brittany.

---
Before we breed our dogs they must: 1) prove themselves with family, hunting, competition, 2) be at least 2 yrs. old, and 3) pass OFA hip certification. We only [breed/breed to] dogs that are OFA certified, AKC DNA registered, actively involved in hunting and competition, have a title(s) and are out of Dual lines. We strive to produce the best

Dual Quality Family Hunting Dogs

we can! TB.

---
We as the breeders reserve the right of first choice.

---
Warbonnet Brittanys Puppy Contract - Choosing A Brittany - Breeders Code Of Ethics

-

I Want A Brittany

-

Responsible Breeders - Breed Standard

-

American Brittany Rescue -

A Responsible Breeder Should