---
BRITTANY LINKS - OUR BRITTANYS - OUR HISTORY - PUPPIES - PLANNED BREEDINGS - MT WAR ON WEEDS - BIRD HUNTING
-
AKC FIELD TRIALS -
AKC HUNT TESTS
- AGILITY
---
Todd, 5x5 1998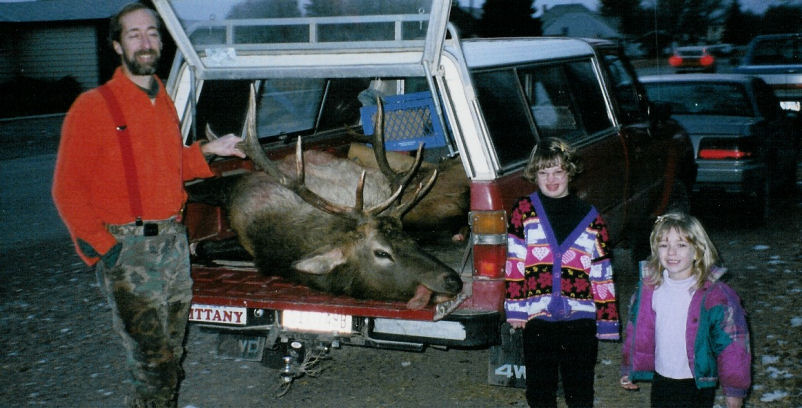 Todd shot this nice elk all by himself on a very snowey morning in Elk Hole. He was able to drag it down to the truck but, had to cut it in half to lift it into good old "Rocky" the truck. You will note that he looks a bit tired...
Skye and Sari on the right.

---
A fair Montana rack.

---